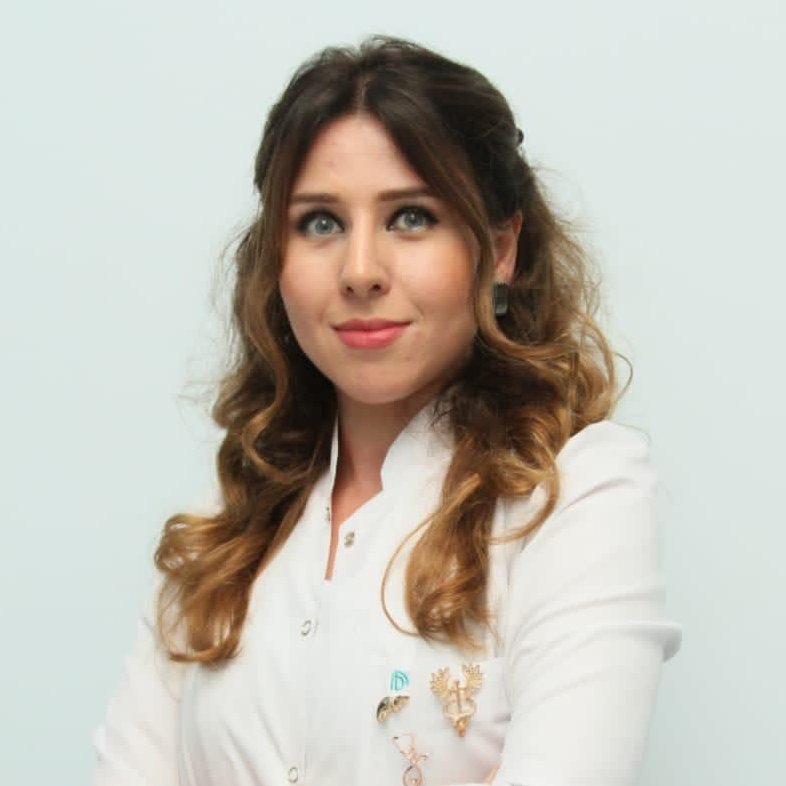 Haqqında:
Esmira Abdullayeva - Həkim Terapev-Hepatoloq
Azərbaycan Qastroenteroloqlar və Hepatoloqlar İctimai Birliyinin üzvü. AQHİB
Rusiya Qaraciyər Problemləri Araşdırma Birliyinin üzvü. (РОПИП)
Asian Pacific Association for the Study of the Liver.
(APASL)
Müalicə etdiyi xəstəliklər:

Xroniki virus hepatitləri
Autoimmun hepatit
Müxtəlif mənşəli xroniki hepatitlər
Vilson Kanavalov
Jilber sindromu
Xolestatik qaraciyər xəstəlikləri
Qaraciyər sirrozu
Qaraciyər steatozu və steatohepatit
Xroniki xolesistit, xolangit.

Xroniki qastrit və duodenit
Mədə və onikibarmaq bağırsaq xorası
Reflüks xəstəliyi
Mədə-bağırsaq sisteminin funksional pozulmaları
Müxtəlif genezli anemiyalar

Hemorragik qızdırmalar
Kəskin bağırsaq infeksiyaları (şigellyoz, salmonellyoz və s.)
Parazitar xəstəliklər (malyariya, toksoplazmoz və s.)
Kəskin virus hepatitləri (A, B, C, D, E)
Brusellyoz
Bağırsaq helmintozları
Herpes infeksiyaları (sadə herpes, infeksion mononukleoz, sitomeqalovirus infeksiyası və s.)
Daxili orqanların exinokokkozu.